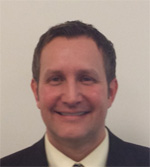 I am a practicing Licensed Clinical Professional Counselor with 14 years of experience as a mental health professional for children, adolescents and adults. I utilize best practice therapeutic approaches that include Cognitive Behavioral Therapy, Brief Solution Focused Therapy and Motivational Interviewing with focus on creativity and client/family values.
My goal in working with you is to support your path to achieve a more Balanced life. It is a destination filled with learning experiences and self introspection. We get closer to this goal with practice in virtue (to act with decency, honesty and integrity) and diligence (to make the most of our time and talents). When we are true to ourselves and our values we are closer to reaching our goals and leading a more satisfying life.
I look forward to providing you support and guidance!
Call Jason at (630) 670-7130 or email him at jasonknorr4@gmail.com