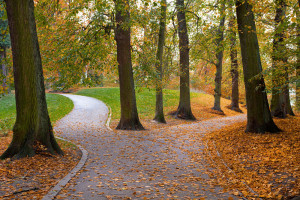 February 26, 2017
Scott Peck opened his book, The Road Less Traveled, with the statement "Life is difficult".  With those three words I nominate him for an award for all-time best opening line of any book.
I'm opening with "Relationships are difficult".  Relationships with people we care about are hard.  We need all the help we can get to not make them harder than they need to be.  Can I get an Amen?!
THE PROBLEM:
The issue can be three-fold:
First, when a problem erupts, we're hard-wired to notice what's wrong rather than what's right.
Second, our attention immediately goes to what's wrong with them.  What's wrong with their argument, their perspective, their position.  We're not too interested in finding the flaws in our own perspective.
Third, we tend to remember what happened at the end of an interaction—even if the beginning and middle were great, if the ending sucked that's what we're going to focus on.
Not only did Peck come up with the best opening line of a book, he also provided a solid argument that self-discipline might be the most important trait we can bring to a relationship.  He said a disciplined person models four essential qualities:
Delaying gratification: Sacrificing present comfort for future gains.
Acceptance of responsibility: Accepting responsibility for one's own decisions.
Dedication to truth: Honesty, both in word and deed.
Balancing: Handling conflicting ideas and needs.
When I'm 'in it' — when I'm in the grip of an emotional interaction — I struggle with every one of these characteristics.  I'm reactive; I have a hard time seeing my part; I am unaware that some of my perspective may be distorted (which of course further distorts the truth); and I am not usually interested in getting a more balanced perspective by hearing your side with openness and receptivity.  That last bit might be the understatement of the year.
THE SOLUTION:
Where to start?
Here is an idea that has helped me better embody Peck's description of a disciplined person.  I'd love to hear if it makes sense to you.
Naikan is a method of self-reflection that was Introduced in Japan by Yoshimoto Ishin in the early 1900's.  It was developed as a one-week retreat allowing for immersion in self-reflection on all one's relationships.
Years ago I started applying it informally, often on a daily basis, with my relationships.  It is especially useful when there's a difference of opinion or conflict.
Naikan is based on asking yourself three questions
What did I receive from (insert name)?
What did I give to (insert name)?
What troubles and difficulties did I cause (insert name)?
The practice of Naikan has taught me to see the world as it is, not as I wish it was.  It may not have saved my life, but I believe it has saved some of my dearest relationships,
I have been stunned when I've gotten deeply honest enough to let myself see the troubles I have unknowingly caused someone else through my own enthusiasm, narrow vision, or blindness.
I'd love to say I've eliminated undisciplined behavior.  NOT EVEN CLOSE.  To be frank, when I'm in the midst of a heated, emotionally charged interaction about something that is important to me, I'm not anyone's picture of a disciplined communicator.
I've made progress.
Here's an example:
I was recently with a friend I love dearly.  He is a man of honor and integrity.  We have different political perspectives.
After our less than successful interaction I did a Naikan exercise with myself.
What did I receive from my friend?  I received the good and the bad.  I received his willingness to hear my position.  I received a great deal of floor time while he listened to my perspective.  And not surprisingly, I received resistance when I expressed distaste for his position.
What did my friend receive from me?  He got the good and the bad as well.  He got the benefit of a perspective he may not have considered.  A perspective that at times offered an objective view of both sides.  But he also got disrespect when he maintained his original position.
What troubles and difficulties did I cause my friend?  I attempted to change his mind through force and an expression of disdain on my face which only served to encourage him to take a stronger stand than he had before.
In essence, I expressed almost zero self-discipline.
We were able to get past it.  We've interacted since.  After exploring this, I see that I still owe him an apology.  Not for my position.  For disrespecting him.
Can you relate?
Much love,