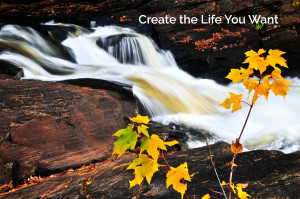 March 5, 2018
"When we don't get what we want, and we believe our thoughts and concepts about other people or events we tend to be manipulative, and our life has little compassion.  A life of compassion is non manipulative.  We don't try to change anyone other than ourself."    Joko Beck
Most of the time my posts are my original words but this time I'm changing it up because I found something so genius that it is worth sharing in its entirety.
In his bi-weekly From the Desk of Daniel Pink Newsletter, Pink included a one-page list written by John Perry Barlow in 1977.  It still holds true.
Principles of Adult Behavior
Be patient.  No matter what.
Don't badmouth:  assign responsibility, never blame.  Say nothing behind another's back you'd be unwilling to say, in exactly the same tone and language, to his face.
Never assume the motives of others are, to them, less noble than yours are to you.
Expand your sense of the possible.
Don't trouble yourself with matters you truly cannot change.
Expect no more from anyone than you yourself can deliver.
Tolerate ambiguity.
Laugh at yourself frequently.
Concern yourself with what is right, rather than with whom is right.
Never forget that, no matter how certain, you might be wrong.
Give up blood sports.
Remember that your life belongs to others as well.  Do not endanger it frivolously.  And never endanger the life of another.
Never lie to anyone for any reason.
Learn the needs of those around you and respect them.
Avoid the pursuit of happiness.  Seek to define your mission and pursue that.
Avoid the use of the first person pronoun.
Praise at least as often as you disparage.
Never let your errors pass without admission.
Become less suspicious of joy.
Understand humility.
Forgive.
Foster dignity.
Live memorably.
Love yourself.
Endure.
This list is now on my wall at home and will go up on a wall at my office.
I don't expect to achieve them all.  I do want to try.  Call me on it when you notice I'm falling short.  Be gentle.
Please join me.  Pick your top three favorites, or the ones that need the most attention, and share them by clicking on comments.  Add your own if one or two come to mind.  You know better than anyone what makes you feel grown up.
My three favorites, which are also the ones that can use my immediate attention, are 1, 2 and 3.
Yours?
Much love,