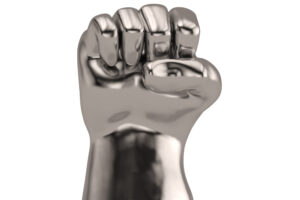 Loosen the Iron Grip You've had on Some of Your Thoughts.
January 24, 2021
Believing every thought we think isn't a problem. Unless we assume our ideas and opinions represent facts.
In order to be reasoning, thoughtful, beneficial members of society, we need to see our thoughts for what they are. According to Study.com, thoughts are random responses to internal and external stimuli of which we are often unaware.
To me, that says the primary meaning thoughts have is the meaning we give them.
THOUGHT ARE NOT FACTS
In a Mindful article by Elisha Goldstein, Thoughts Are Not Facts, Goldstein encourages us to hold our thoughts lightly. If somebody doesn't wave back, it doesn't mean they hate us, or we suck. Maybe they didn't see us.
Professor Froehling taught one of the first classes in my master's program at Northeastern Illinois University. He made a lasting impression with his introduction on the first day of Psychology 101.
He said,
"If you learn nothing else from me, or this program, remember this. Challenge everything you believe, everything you think you know, and every idea you think is complete. I guarantee you, most of your thoughts aren't your thoughts. They're a combination of everyone else's thoughts. Hold them lightly."
Prior to that lecture I lost a friendship. I told her I believed she should be a better listener, pay more attention to me, and go out of her way more often. It didn't occur to me that maybe I was boring her to death, or not giving to the friendship what I wanted from her.
I've wondered what might have happened if I had asked for her perspective before my "let me tell you what I think" speech. Maybe we'd still be friends.
One way to hold thoughts more lightly is to notice and then challenge beliefs to which we are very attached.
It's easy to spot when you're overly attached to an idea or an opinion. If you get red in the face, or your body tenses up when someone challenges your belief, you know there's an iron grip involved.
WE DON'T KNOW IT ALL
We don't have complete knowledge of anything. We have everybody else's opinions and ideas. Learning to sift through them to find our truths positions us to add more to society than we take from it.
There are no simple answers to complex problems. And there is almost always a bigger picture than we can see–regardless of how smart we think we are.
Let's challenge our thoughts by changing the dialogue from "Let me tell you how it is," to "Please tell me how you arrived at your perspective," or "What do you think?"
CURIOSITY
Curiosity is an antidote to anxiety, or so says Todd Kashdan, a researcher and ACT (Acceptance and Commitment Therapy) therapist. In an article in Psychology Today, Kashdan explores the Five-Dimensional Curiosity Scale, a tool he created to clarify the different types of curiosity.
Kashdan defined overt social curiosity as having an interest in other people's behaviors, thoughts, and feelings. He found that overt social curiosity was linked to healthy psychological outcomes. Curious people tended to be open-minded and agreeable, have low negative emotionality and levels of loneliness, and high interpersonal competencies,
I hypothesize that overt social curiosity is also an antidote to the inability to challenge our thoughts.
I am not a researcher. But my subjective experience is that when I'm interested and curious about others, I'm less stressed. Which makes me more willing to deal with the uncomfortable feelings that come with challenging my thoughts in order to learn something new.
I see the same thing with my clients. When curiosity replaces defensiveness, they come alive in ways they haven't previously experienced.
WE DON'T ALL HAVE TO AGREE
Not everyone is going to come on board. Some people are so attached to their ideas and beliefs that they will continue to wreak havoc, either overtly or covertly.
The good news is that in the United States, those who want to wreak havoc are still in the minority. If we commit to making a positive difference, our voices will be more powerful and have more substance than theirs.
Being open and receptive takes work. But recognizing the alternatives–knee-jerk reactivity, ignorance, unfounded biases, impulsive decision-making, and even violence–makes it worth the work..
There's a group called Braver Angels that's doing amazing work across the country bringing groups with completely opposing beliefs together to learn from each other. Check them out.
Let's allow curiosity to soften our iron grip.
As always, I love hearing your thoughts. Please check in if this resonates.
Much love,