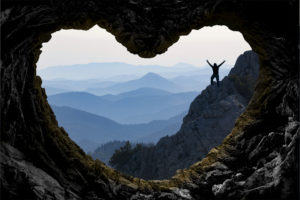 ---
---
August 6, 2017
"Love, What life is all about …"  Leo Buscaglia
Love seems to be one of the least understood and most over-used words in the English Language.  Most of us think we're pretty good at it, until we realize we struggle to define it for ourselves, much less reach a concensus with someone else.  I've asked many, many people to define love and the most common reaction is 'I'm not really sure'.
This post was supposed to be the third in a short series exploring words that have become so over-used as to be, in some ways, meaningless.  After researching a bit and starting to write, I shifted my thinking.  This is now the first in a separate short series exploring love.
I'm taking a stand.  I'm in favor of love, however we end up defining it, because I think it is the only thing that can save us, or at the very least enrich us.  And I am committed to doing my best to drop the cynicism, divisiveness, and self righteousness that I struggle with at times.
I'm taking a stand because I know that if I keep waiting for 'them' to be more loving, the world will remain as it is.  And I'm pretty tired of it 'as is'.  My premise is that global change occurs from an idea.  Like a seedling is only an inkling of what it will be, an idea is only an inkling of the power it can have.
From one person putting an idea 'out there', the momentum can build when, individual by individual, people band together around a common idea.  As momentum builds, we can eventually reach a tipping point where what was an idea, becomes a shift in a worldview.  And once that happens, change can occur.
Defining love is exasperating because the love word is used outside the realm of romantic relationships.  We use it to characterize many of our other relationships, and we also use it to explain how we feel about mustard on our hotdogs, watching the Bachelor with our friends, hunkering down with football and a beer on Sundays, and the wind in our faces … we love so much!  Even in romantic relationships, where it seems like it should be the most clear-cut, it's still puzzling.  Is that early stage, that stage that guarantees we'll keep procreating to guarantee the survival of the planet, is that love, or lust?
Is it real love when we tell our children 'I love you but I don't like you, or your behaviors'.  Certainly traditional wisdom has said that's a good one-liner – focus on their behavior not on the person.  But really, when you're enraged with your child, and you're ready to rip their face off (which you don't do because you hold a value that you want to be a good parent), are you actually feeling love, like you say you are?  I wonder.  Is that a misuse of the love word?  I wonder how confusing that might be to a child who is certainly not 'feelin' the love' in that moment.
I wonder what you think about that?
I wonder what you think about someone who really believes, and says, "if you loved me you would or wouldn't do this thing I want you to do­", or "if you loved me I wouldn't have to tell you what would make me happy"?  Huh?!
Is that love?
I'm not going to attempt to define it.  Over the next few posts I'm going to offer some more thoughts and ideas that have occurred to me over the years.
I want to stimulate your thinking about whether or not love is a value that you want to live by, rather than something you preach about — a behavior which, in my experience, is often simply my attempt to get others to change their behaviors so I won't have to change mine.
I bet every one of you reading this can come up with hundreds of examples of how loving you are.  And that's wonderful.  It's profoundly important to be aware of what you're doing that is contributing to your own and others' well being.
At the same time, I think there is value in exploring some of the ways you may not be as loving as you supposed.  Not to make you feel small, or guilty or uncomfortable.  To challenge you and me to question traditional wisdom and come up with some newer, fresher ideas about how to increase love in our lives and in the world.
A parting thought … If I hold the belief that I'm never unkind, I'll never notice when I am.  And I can guarantee every one of you is occasionally unkind, and sometimes wildly oblivious to it when it's happening.  That's what we need to start seeing and treating.  We'd be way less depressed and anxious if we actually got out of our own way and acted with love as our primary intention, rather than acting from a desire to avoid coming in contact with our limitations.
Let me know if the topic of love is of interest.
Are there questions you'd like to explore?  Comment below so that we can all be considering your thoughts, or send me an email so that I can include your question in a future post.
Next time we'll talk about Acceptance and Love.
Much love,